Many people may wonder how it's like to work with us as a freelance writer. We asked one of our best long-term writers to describe his regular workday. His name is Filipp, and he does a great job with us as Norwegian content writer.

What made you choose to work as a freelance writer?
It was always my dream to work online. Being able to work wherever I want, instead of growing roots in an office environment. At the same time, it was always a passion of mine to write: Write political articles and post them on Facebook, write letters to my family the old-fashioned way while traveling, etc. Then, Sidekick came along and offered me the best of both worlds – getting paid to do what I love, while at the same time releasing me from the office job that had a firm grip on my life. It was like a dream come true, and there are no words that can express the happiness and gratitude I felt for getting this opportunity.
What does this job enable you to do?
Exactly what I want. That is the whole point of freelance work! Being a freelance writer, it is entirely up to me what to do with the freedom the job offers. For some, it might just be the opportunity to work from home. For me, it was all about being able to travel the world while at the same time making enough money to support both myself and my family (grandma, especially). I am saving money and simultaneously traveling the world for 10 months a year, only going back home for a month or so to pay my taxes and distribute the accumulated wealth among family members that have not been as lucky as me.
What are the best parts of the job?
The freedom. No doubt. To earn money online is the easiest way out of the prison that "normal" people call life. There is so much talk about freedom everywhere nowadays, especially on TV. Freedom this and freedom that. But how can you call spending 50 hours a week in an office freedom? How can anyone call 25 holidays per year "freedom"? I earn money while traveling, exploring, meeting new people and basically just living my dream. I earn money writing Norwegian content, which in a way is like helping the evolution of the Internet as a whole. The coolest thing ever is to search for something online, and see your own texts show up on the first page of Google. Proud? Hell yeah!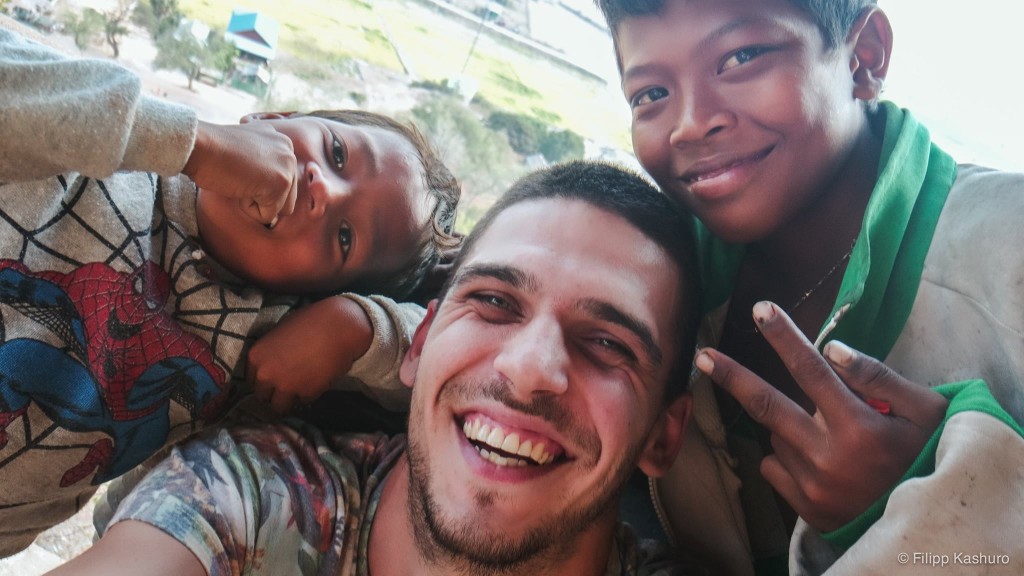 What languages do you speak and write?
Languages have been a passion of mine for as long as I can remember, and the triggering part of it was probably my childhood in Oslo, where I grew up with friends from more than 50 different countries. Hearing them speak different languages with their parents was so enticing, so interesting, that it stuck with me for the rest of my life. I speak Norwegian, English and Russian fluently, but if we take into consideration my conversational skills you could add at least four additional languages – Spanish, Arabic, Czech and Albanian. I am a Norwegian writer, but it does not stop me from continuing to learn additional tongues.
What are the biggest challenges of working and traveling at the same time?
Time management, for sure. It is the biggest challenge of any freelance work. When you are used to a 9-5 job, it is easy to plan your week. When you have a writing job, it is all about deadlines. So, for example, I get a Norwegian translation that needs to be done in three days. But what if I am in Bali, having the time of my life? What if I am in India, meditating in some temple with local monks? This is where time management comes in. I have to plan ahead, set aside a few hours of work every day, no matter what is going on around me. On several occasions I have had to turn down offers to visit waterfalls, temples, caves or just going trekking in the jungle – all because of a project. In the end it is still worth it, though. As soon as you learn to say "no" when you know that there is work online to be done, it will be easy-peasy to adjust your schedule. Oh, and internet can be a challenge sometimes. I got myself a 3G modem as fast as I could, so with a local SIM-card it is quite easy to manage, though.
Can you remember anything that has been extra fun?
I mentioned the 3G-modem, right? So basically, I can bring my laptop anywhere and just use the mobile network of the country I´m in to work from wherever. There are so many amazing places to sit and work, that there is no way I can pick just one occasion. I greeted the sunrise in Borobudur (the biggest Buddhist temple in the world, not far from Yogyakarta in Indonesia), while sitting on my laptop and finishing up some work. Oh, and the amount of times I have worked directly from the beach – you would not believe me. And, as mentioned, it's extremely fun to see your own Norwegian content online; See how you actually contribute to the evolution of the world wide web.
How does other people see your life style?
Usually, most people are extremely envious. They all look happy and smile when I tell them that I earn money while travelling, but it´s quite easy to spot the envy in their eyes. Of course, they do not fully realise that it still is a job, and that I actually need to spend up to five-six hours per day behind my laptop, but still. For them, I am living the life most people only dream about. I have tried to explain that it is quite easy to find work online, especially as a freelance writer. I have tried on numerous occasions to liberate my friends from their horrible offices, but some people are just way too used to their comfort zone. They are fine with spending half their life working, and going to the same resort town in Spain for twenty years in a row. I could say "f*ck them", but that would be too negative. We all choose the life we want. It´s all about priorities.
Where are you travelling at the moment?
Usually, I prefer to spend a month in each country, in order to fully grasp the culture, see the sights, and still being able to get some work done. I spent the whole of January in Vietnam, the whole of February in Cambodia, and will spend the whole of March in Thailand. Being not too fond of tourists (those who are using the vacation days their "masters" have given them), I try to avoid resort towns and tourist hotspots. At the moment, for example, I am in Nong Khai – a small city on the Mekong riverbank. No tourists, no backpackers, no annoying "day tours" being offered on every corner. Just lovely.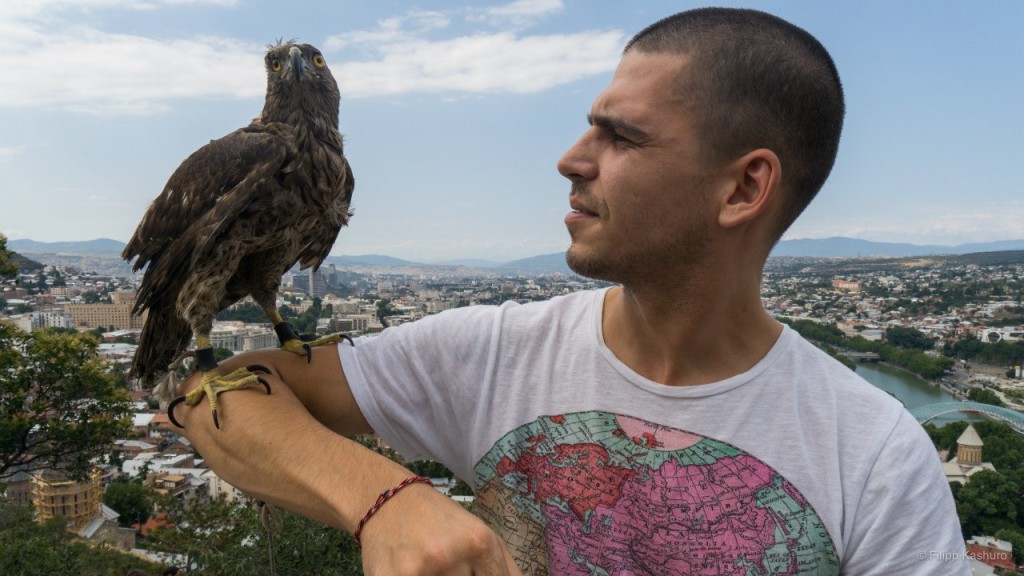 What are your plans for the future?
Oh, this would be too much to grasp for most people. Especially those who do not work online. In a couple of weeks Laos is waiting for me, then it´s time for Myanmar, then Malaysia for a few weeks before a three-month journey through India. From Delhi, I will fly to Bishkek (Kyrgyzstan), rent a flat for two months and visit all the surrounding Central Asian countries. By the end of the year, I should be able to visit at least ten additional countries. Since I am actually saving money at the same time, the plan is to invest it all into properties. See, after you buy your first flat in Europe, it is very easy to take up loans in different countries (as long as they are part of EU), just by having 20-30% of the total property value. By the time I am 50 years old, the plan is to have 10-12 apartments in different countries, all giving me a decent monthly income. Back to the office? Never! I will continue to work online as a freelance writer as long as Sidekick continues to provide me with this brilliant opportunity.
We want to thank Filipp for his time and sharing his experiences with us. If you are interested in working as a freelance writer, we always welcome talented content writers. We are currently recruiting Swedish, Norwegian and Danish freelancers.