Sidekick Content was founded almost six years ago. Now, we're embarking on the next step of our journey. We launched a new brand where clients can buy content online – Topcontent.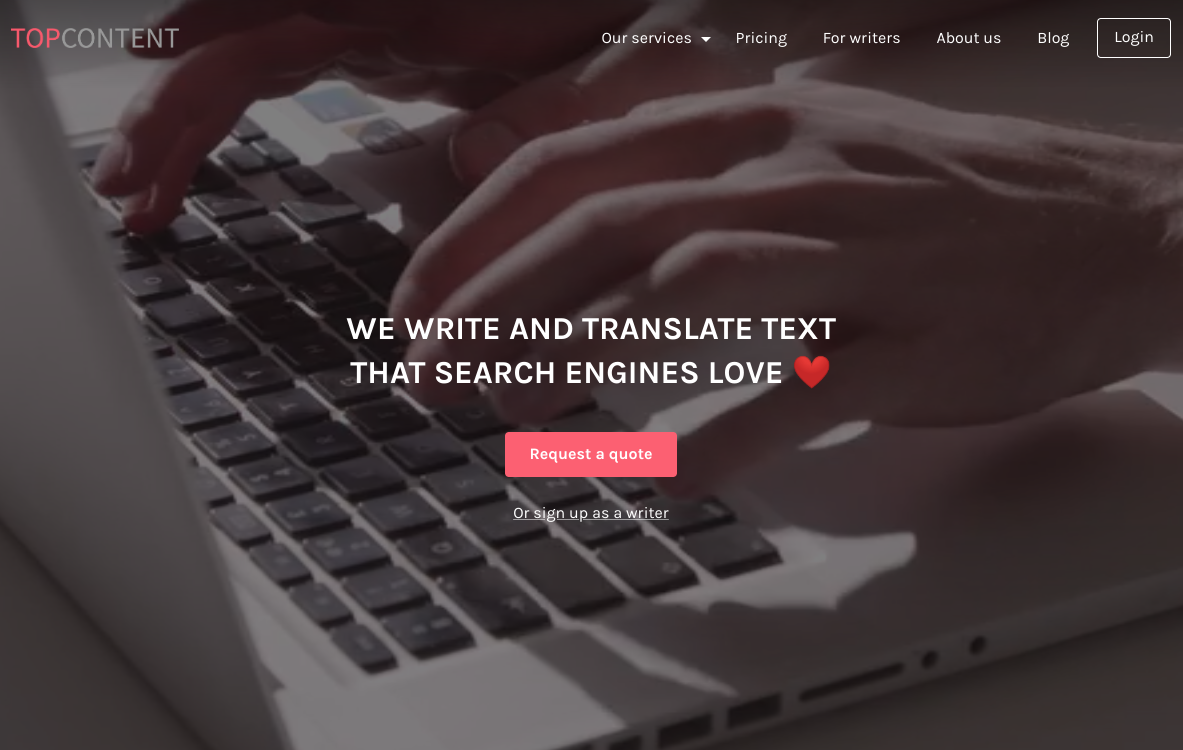 Over the last six years, we have learned some important lessons:
Deliver high quality, always.

Focus on one thing at a time.

Make it clear what you're selling.
Sometimes you lose clients. They think it has become too expensive, or for some other reason want to try a different direction. It happens to everybody and it happens to us.
It feels really great when these clients return to us. After ordering content from someone else, many clients do come back. And that feels good. We are really proud to say this – we deliver high quality.
Sometimes you end up offering lots of extra services to existing clients. All of a sudden you're a web agency that do everything the three biggest clients ask you to do. That is when it gets really hard to focus, and competitors, who are focused, get momentum. If you try to do it all, you will never become good at one thing. Therefore, focus on one thing.
Nowadays, the internet is not lacking information. Users are being overloaded with data, and automatic filtering services (such as Reddit, feeds, and Netflix) seems to be the future. Users get too much information and will try to "defend" themselves against anything that tries to grab their attention. You only have seconds to showcase what you do. That is why it's so important to make it clear what you're selling.

The name Topcontent fulfils all this. We deliver content, and we do it really well. Our clients are ranking at the top in search engine results. Being part of their success makes us feel really proud. We focus on content so that our clients can focus on other things. We make it clear what we sell: Top Content.
Along with the new brand, comes a new website, where you can buy content online.